Real Estate Services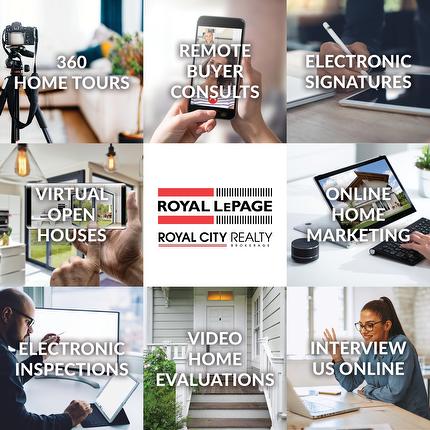 Real Estate Services in a Covid World
With the advent of the Covid pandemic, real estate is still happening, albeit at a much slower pace. I don't think any of us are surprised that real estate activity has been affected by the pandemic. Health concerns and social distancing are giving many cause to reassess their priorities. That is resulting in far fewer sales (and listings) than usual at this time of year.
For the most part, both buyers and sellers are sitting on the sidelines right now. Most people have decided that there are other priorities in their life at the moment.
However, the people that are either buying or selling in this market are serious. That means that while numbers are down significantly, transactions are still happening and some people still need to move - and I'm here to help if needed.
At this time, Spring 2020, what has not been affected has been price.
There's a balance between both buyer's and seller's that means that prices have remained relatively stable. We aren't seeing a flood of inventory hit the market which would be the indicator that prices are likely to drop.
What we ARE seeing is that people are able to move if they need to.  
Sellers are able to find buyers. Buyers are able to find new homes. It's just that the majority of people participating in the market right now are people highly motivated to do so...and I suspect that this situation will continue so long as health concerns are top of mind.
Being an essential service, business continues. As the current situation continues to unfold, I am listening and have adapted. I have policies in place to help my clients conduct business while limiting health risks and staying safe and providing virtual services. I am prioritizing flattening the curve, but also continuing to be here for my clients that are in need of my services.
Some examples of how I can continue to offer my services while limiting the risk to everyone involved include:
All signings are being done electronically with electronic signatures, where possible
Virtual meetings done via Zoom, Skype, Facetime, etc.
Previewing properties for my clients and taking video and virtual showings - With interactive video showings, we can personally take buyers on a virtual journey through a home with sight, sound, and motion. More importantly, we can expound on the unique features of the home with each buyer as if we were walking alongside them.
Making offers subject to viewing in person - if unable to attend in person
In person showings with proper PPE and taking special precautions to ensure both buyers and sellers are healthy & Covid disclosures are provided by both parties
Digital marketing - listing brochures, live postcards, and Social Media ads to the homes' target market.
Virtual open houses rather than public open houses - We have the ability to take a targeted audience on a digital journey through premier properties. Using dynamic, agent-guided video promoted via digital, mobile, and social channels, we can showcase the key features of your property to interested clientele wherever they are.
Working with professionals (lawyers, notaries, mortgage brokers, etc) that are adapting safely to the current situation
I want to assure you that I am here and that I'm open for business. We are in this together.  
Set up a consultation to discuss further how we can work together.