About Me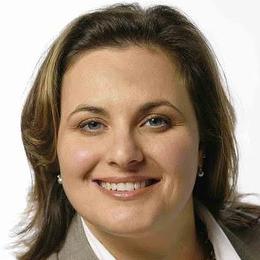 Buying or selling a home is a big decision - you need an experienced professional to guide you through the process. When you work with me, you can count on personal, attentive, patient service, excellent knowledge of the area, great negotiation skills and expert selling strategies.
Frances Snider, Your Guelph & Tri-City area Realtor - Living, Growing, Sharing Guelph
After Moving to Guelph at a young age, I have now had the good fortune to enjoy almost four decades in a city that I think has it all.   As a University of Guelph graduate with a Bachelor of Commerce in Management Economics in Industry & Finance, I have spent over 20 years employed with Guelph based companies. My career focused on Human Resources, Finance, and Customer service in the Manufacturing sector, with over 10 years in Management positions, and over 8 years now in Professional Real Estate. 

Growing up and now raising my own family in Guelph, has provided me with first hand knowledge of the area.  It has also made me realize the many benefits of living in such a dynamic area and how fortunate my family is to be a part of this wonderful community. 
I see home ownership as a way to establish deep roots and the security that home equity builds for long term longevity.  With that in mind, my number one goal and mission in this real estate business I love, is focusing on customer service, oriented on residential properties in the Guelph and Tri-city area.
What you can expect when working with me:
Focus on customer service

Real Estate Professionalism 

Attention to detail & handling priorities

Network of great professionals

Committed to quality service 

Enthusiastic about details & organization

Steadfast dedication to open communication

All of this is in order to make your home buying or selling experience hassle-free and stress-free.   I am a full time, full-service Realtor in the local market and I get to know you over coffee and on home tours, and use online and offline tools to make sure your home purchase or sale is completed smarter, faster, and worry free.  
 
When you're looking for a realtor who will strive to make your next home purchase or sale a worry free experience, then contact me and we can create a plan you're excited about!  
I look forward to helping you and your family with your next move in Guelph & the Tri-city area. 
It's not about me - IT'S ABOUT YOU!
Awards